Analyze, Act and Find New Customers
2021 Q2 MARKETINTEL REPORTS // SIGN UP NOW!
Dominate Your Local Market
with MarketIntel™!
Cross-Sell is gearing up for the next big vehicle sales data report - Q2 MarketIntel. Get early access to the most comprehensive data in the industry and learn more about your automotive market trends with meeting-ready reports that allow you to easily understand who and what is selling in your market. Compare year-over-year performance to create a strategy that will help your dealership sell more units based on what is actually happening in your market.
The Q2 MarketIntel Report Includes Six Months of:
Segmented Local Data

Trends by Make & Model

New & Used Data

Data Specific to Your Dealership & Market

And More!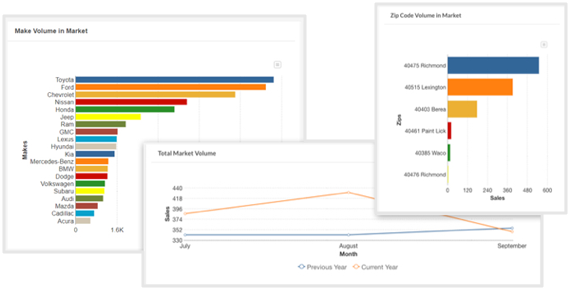 Competitive Insights
Discover how your competitors' year-over-year performance.
Get visual data to easily identify who your biggest competition is
Know exactly which makes and models are moving most in your market
Save Time & Grow Your Market Share
Align your sales, marketing and operations teams with accurate data designed exclusively for dealerships to easily measure and improve their performance.
Identify and conquest your competitors based on new and used sales data
Advertise where it counts by identifying top models and zips for your dealership and your competitors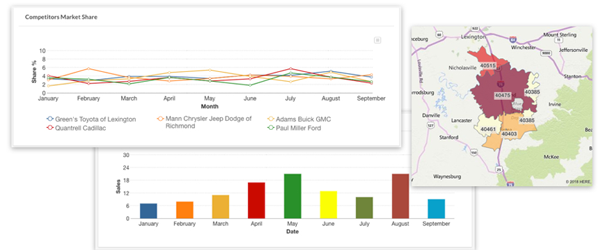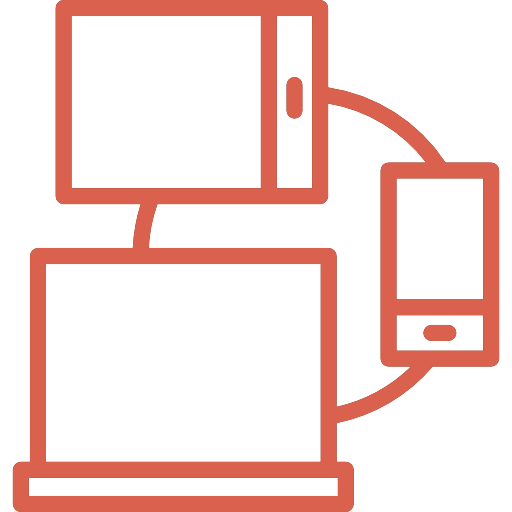 Easy-to-read charts, comparative graphs, and detailed heat mapping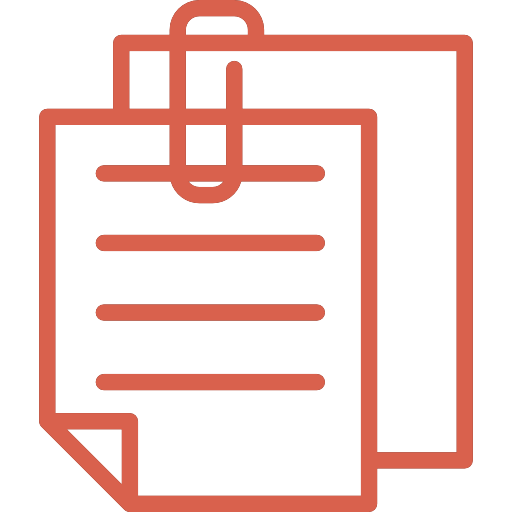 Segment sale volume by dealer & owner ZIP code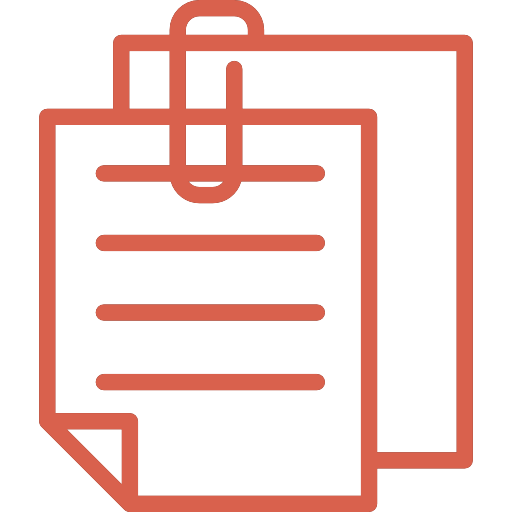 Lienholder data by ZIP code for New & Used vehicles
Trusted by 2,000+ Dealerships Nationwide
Reporting Options
MarketIntel™ Annual Subscription

Subscribe & Save

MarketIntel™ Q2 Reports

Local Q2 Reports Only

New $150

New $169

Used $150

Used $169

New & Used $300

New & Used $319
Identify Opportunities & Gain Market Share